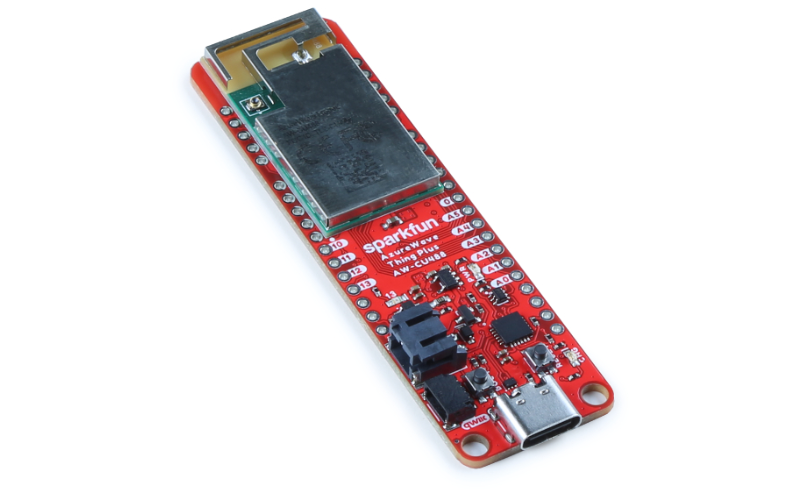 SparkFun AzureWave Thing Plus AW-CU488 – A low-power and dual-core module, priced at $49.95
SparkFun, an embedded electronic device manufacturer, has unveiled a new addition to the Thing Plus family in the feather form factor. The hardware is built around AzureWAve's AW-CU488 low-power Wi-Fi and Bluetooth microcontroller processor.
The module has an integrated single-chip, dual-band Realtek RTL8721DM wireless LAN. A highly affordable, adaptable, and user-friendly hardware/software platform for a new generation of intelligent devices is provided by the module's dual-band 802.11a/b/g/n Wi-Fi connectivity for both 2.4GHz and 5GHz networks as well as Bluetooth 5.0 Low Energy (BLE).
Customers can receive a wide range of services from these intelligent, connected devices, including energy management, demand response, home automation, and remote access. In addition to managing and controlling the device, this enables users to run diagnostics, manage comfort and convenience, and receive warnings and notifications.
"You can connect the SparkFun AzureWave Thing Plus to the cloud to grab current weather conditions in your area, post sensor data to a server, control the lights in your next home automation project, or even calculate the Fast Fourier Transform (FFT) of an input audio signal!"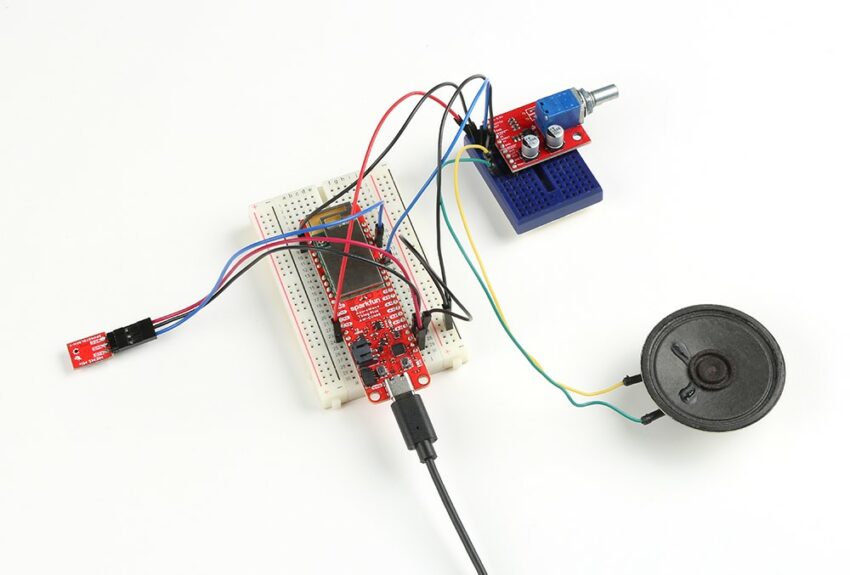 According to the manufacturer, the board has two processing cores, a low-power Real-M200 Cortex-M23 core, and a high-performance Real-M300 Arm Cortex-M33 core. There are 30 general-purpose input/output (GPIO) pins available, which is significantly more than on a typical Thing Plus or Feather board. Seven of these are connected to 12-bit analog to digital converters, 11 support pulse-width modulation, and two UART, two SPI, and one I2C bus. Furthermore, the module comes with 512kB of SRAM, 4MB of PSRAM, and 4MB of SPI flash. A built-in audio CODEC with two-channel analog inputs and outputs and a sampling rate of up to 176.4 kHz is an additional feature of the board.
The board includes a two-pin JST connector and the MCP73831 single-cell, lithium-polymer (LiPo) charging circuit for individuals who need to run their applications remotely. In order to make it simple for you to integrate external hardware, the manufacturer has provided the hardware development board with Qwiic connector for I2C devices.
The dual-core low-power SparkFun AzureWave AW-CU488 Module is priced at $49.95, which can be ordered from the official product page. The manufacturer has also provided a hookup guide on the website.
Join 97,426 other subscribers

Archives