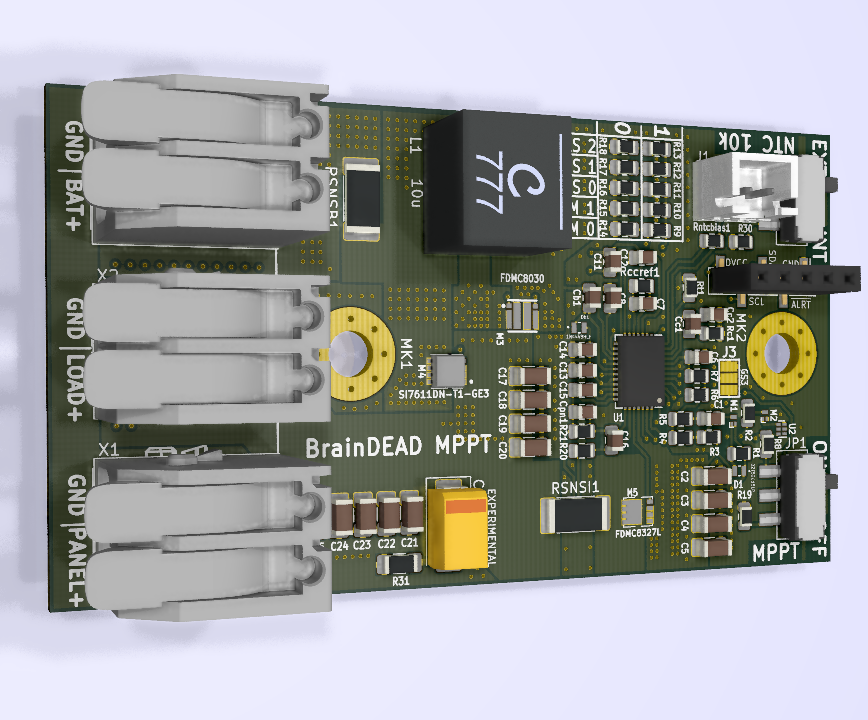 BrainDead MPPT Solar charger 35V/8A
Simple solar charger 35V/8A with automatic MPPT supporting SLA/Li-Ion/LiFePO4 up to 8s. by Adam Lučanský:
PCB DIN-rail mountable MPPT solar charger (software-less), as well as ideal-diode prioritizer (if battery is full, load is powered directly from solar panel without cycling battery). Prototype PCB is in production (as of 20.8.2018) and soon ready for testing. The project is open source and more info & schematics can be found here: https://github.com/lucansky/BrainDeadMPPT
The board is based on LTC4015EUHF (Multichemistry Buck Battery Charger Controller with Digital Telemetry System) from Analog Devices.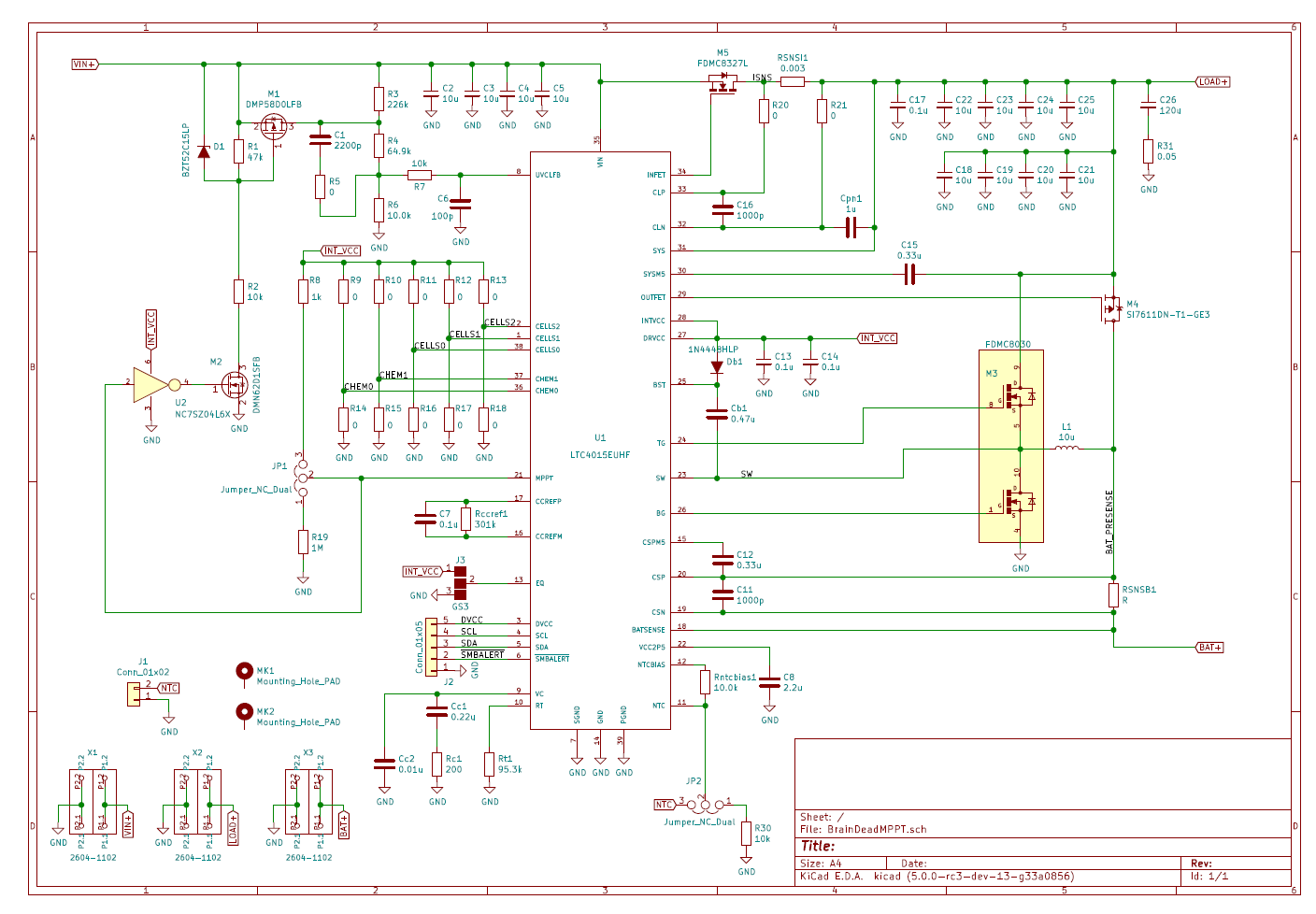 Subscribe to Blog via Email
Join 97,776 other subscribers
Archives